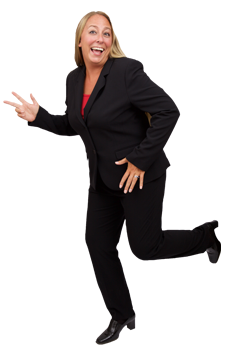 Jennifer Deppa
General Business Services Specialist


(716) 489-2028

jld@bwbcpa.com

Jennifer Deppa earned her Bachelor's in Business Management, with a concentration in Speech Communication from the University of Pittsburgh at Bradford.  She is also a graduate of Salamanca High School where she was voted Athlete of the Year for playing volleyball, basketball and softball. It makes sense that Jennifer is a star team player at BWB.
Jennifer is responsible for clients' monthly bookkeeping, assisting with tax returns and accounting tasks such as analyzing, summarizing and adjusting in preparation for compilations and audits along with general tax assignments.  She also specializes in various small business needs including accounts payable, accounts receivable and general bookkeeping.
Fun Facts About Jennifer


What is the most unusual item in your desk drawer?
Sandburg Oil Lubricants Utility Oil Tube.
What's your guilty pleasure?
Love some good reality TV, (i.e.,
Survivor
,
Big Brother
and
The Voice
)
< Back to Team