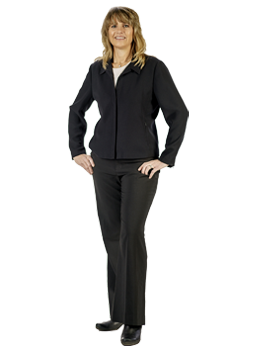 Sue Quattrone is the financial administrator for Buffamante Whipple Buttafaro, P.C. A graduate of St. Bonaventure University, with a Master's in Accounting, Sue does for us what other BWB staff members might do for you—handles our accounts receivable, payables, general ledger and firm financial statements. At the water cooler, you might catch her boating or snowmobiling but at her desk, you'll find her hard at work with the firm's annual budget or helping our managing shareholder with internal financial reports. Sue's diverse background and strong ability to multi-task enables her to also perform human resource duties such as ensuring our staff members get paid on time (payroll) and other HR compliance tasks.

Fun Facts About Sue

What is the number one item on your bucket list?  To Travel overseas in Europe and eat great cuisine in Italy!

What embarrassing mistake have you made that has taught you a lesson? Sending a text about someone that really annoyed me and sending it to them instead of the person I wanted to vent too! Lesson learned…. Don't complain about people via texting!


< Back to Team