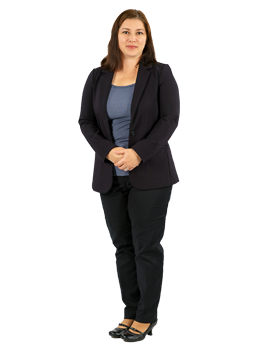 Helena Payne
Administrative Assistant
General Business Services Specialist


(716) 489-2012
hmp@bwbcpa.com

As an Administrative Assistant at Buffamante Whipple Buttafaro, P.C., Helena assists with the preparation of tax returns, assembling of financial reports, marketing events and other various administrative tasks along with assisting the firms GBS clients.
Helena returned to BWB in 2018 upon returning to NY after a few year hiatus out in Salem, MA.  She earned her Bachelor's degree in Business Administration, with concentrations in Management and Marketing, from St. Bonaventure University.
Fun Facts About Helena
What is the most unusual item in your desk drawer?
  An elf hat.
What's your guilty pleasure?
Double Stuff Oreos - Wait, what half the package is gone…no!
< Back to Team