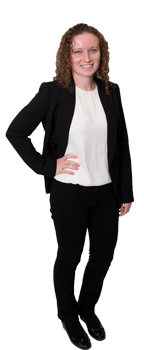 Lauren Bouck
CPA,
Supervisor


(716) 489-2026
lnb@bwbcpa.com

As a supervisor at Buffamante Whipple Buttafaro, P.C., Lauren Bouck, CPA has corporate responsibilities to compile, review and audit financial statements, along with general tax assignments.   Lauren joined BWB in 2018, on the heels of earning her Bachelor's degree, with a concentration in Accounting, from SUNY Geneseo.
When she's not rolling up her sleeves and putting in a hard day's work at BWB, she's racing– running Relay for Life events.
Fun Facts About Lauren
What is the No. 1 item on your bucket list? 
To go skydiving!
What's your dream occupation – the one job you'd love to have if you weren't doing what you do now?
  To be a ski instructor out in Colorado.