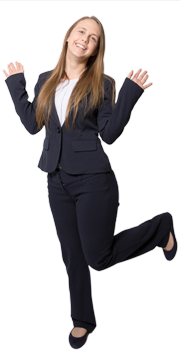 Alexis Flint
CPA, Supervisor


(716) 701-7656
arf@bwbcpa.com

As a supervisor at Buffamante Whipple Buttafaro, P.C., Alexis Flint, CPA contributes to the corporate responsibilities of compiling, reviewing and auditing financial statements as well as performing general tax assignments.
In December 2014, Alexis completed her undergraduate program at Alfred State, earning a Bachelor's degree in Business Administration. She then continued her studies in Business Administration and a concentration in Accounting at Alfred University. She graduated with her Master's in May 2016.
When she's not hard at work, excelling in her career, Alexis participates in the growing cohort of folks who ease stress by binge-watching shows on Netflix.
Fun Facts About Alexis


How did people describe you in your high school yearbook? Quietest

What is your dream occupation? FBI