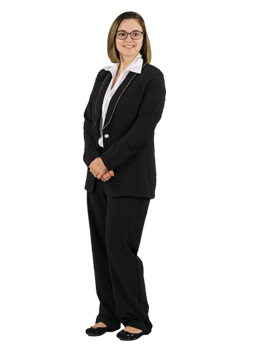 Karen Marucci
Tax Para-Professional


(716) 489-2010
klm@bwbcpa.com

As a tax para-professional at Buffamante Whipple Buttafaro, P.C., Karen has a main focus in the tax department. She helps complete 1040 tax returns and any other tax assignments. Karen joined BWB in 2021, with a concentration in Sociology from University of Pittsburgh at Bradford.
When she's not rolling up her sleeves and putting in a hard day's work at BWB, she's taking her daughter on walks and watching baseball with her husband.
Fun Facts About Karen
What is the No. 1 item on your bucket list?
To go skydiving!
How did people describe you in your high school yearbook?
Prettiest smile.