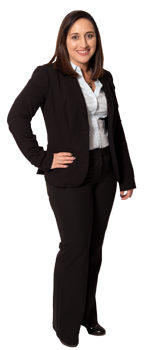 Amanda Andriaccio
CPA, Senior Accountant


(716) 489-2008
ana@bwbcpa.com
As a senior accountant at Buffamante Whipple Buttafaro, P.C., Amanda Andriaccio has corporate responsibilities to compile, review and audit financial statements, along with general tax assignments. She earned her Bachelor's degree in both Public Accountancy and Business Finance from the State University of New York at Fredonia.  
When she's not fulfilling her important duties at BWB, Amanda is maintaining her pedigree status as a member of the New York State Society of Certified Public Accountants, the American Institute of Certified Public Accountants, Treasurer on the Board of Directors for the YWCA of Jamestown, and participating in community events such as I Am Loved campaign (Conduit) and a mission trip to Honduras.
Fun Facts About Amanda


What is your number one item on your bucket list?  Travel to every country at least once.

How did people describe you in your high school yearbook (Senior Superlative)?  Most tech savvy.


< Back to Team