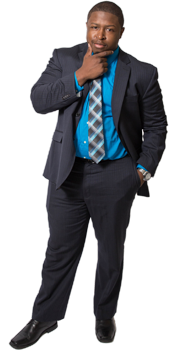 Keith H. Carrington
CPA, Supervisor


(716) 489-2018
khc@bwbcpa.com
A supervisor at Buffamante Whipple Buttafaro, P.C., Keith Carrington has corporate responsibilities to compile, review and audit financial statements, along with general tax assignments. He earned his Bachelor's and Master's degree in Business Administration with a major in Accounting at Alfred University. At BWB, he performs and supervises audit engagements for school districts and insurance companies.
Keith also contributes to the longevity of BWB's premium services by training and supervising other accountants. Overseeing client engagements, he collaborates with our clients' mid and upper-level management, subsequently offering appropriate recommendations for business improvement. He also presents independent audit reports to boards of directors and audit committees.
Fun Facts About Keith

What's the most unusual item in your desk drawer? A dinosaur squeeze toy.

What's your favorite sports team and how far will you go to show your support? My favorite sports teams are the Mets, Knicks and Giants. I think watching them during their terrible years on TV and at their stadium is more than enough support! (and torture)

What's your dream occupation – the one job you'd love to have if you weren't doing what you are doing now? Master Brewer or bar owner. Or create something and make it onto Shark Tank.