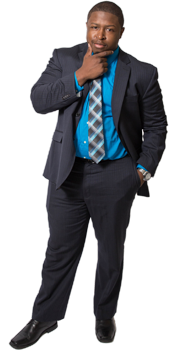 Keith H. Carrington
Staff Accountant


(716) 489-2018
khc@bwbcpa.com
A staff accountant at Buffamante Whipple Buttafaro, P.C., Keith Carrington has corporate responsibilities to compile, review and audit financial statements, along with general tax assignments. He earned his Bachelor's and Master's degree in Business Administration with a major in Accounting at Alfred University.
Keith's educational background and experience help him to meet BWB's promise to clients—to provide exceptional, personalized service and to help our clients enjoy long-term success. 
Fun Facts About Keith


What is your guilty pleasure? Binge watching Netflix series into the early hours of the morning.


What embarrassing mistake have you made that has taught you a lesson? Don't sell the car (sedan) your parents gave you just to get a bigger SUV that cost you $700 on Craigslist.
< Back to Team